So you may be asking yourself the question can dogs have donuts?
It is normal for you to get tempted to feed your dog sweet foods and treats.
You might even feel bad when your beloved pet stares at you when you munch a donut.
The question as to whether it is okay to feed our dogs donuts has been raised by many pet lovers.
This is because dogs basically love anything sweet like donuts and may even drool when they see one.
Despite donuts being a junk food, they are very delicious pastries. 
All you have to think about is a chocolate donut, a boston cream donut or even a blueberry donut and you know what I'm talking about.
They all sound delicious and our sweet tooth begins to ache because sweets taste so good.
However, they are also extremely dangerous to your pets.
So, you should be more concerned with your pet dog's health than its tastes and preferences?
Donuts are Terrible for Your Dog
Never give donuts to your dog; not even the leftovers. It is simple as that.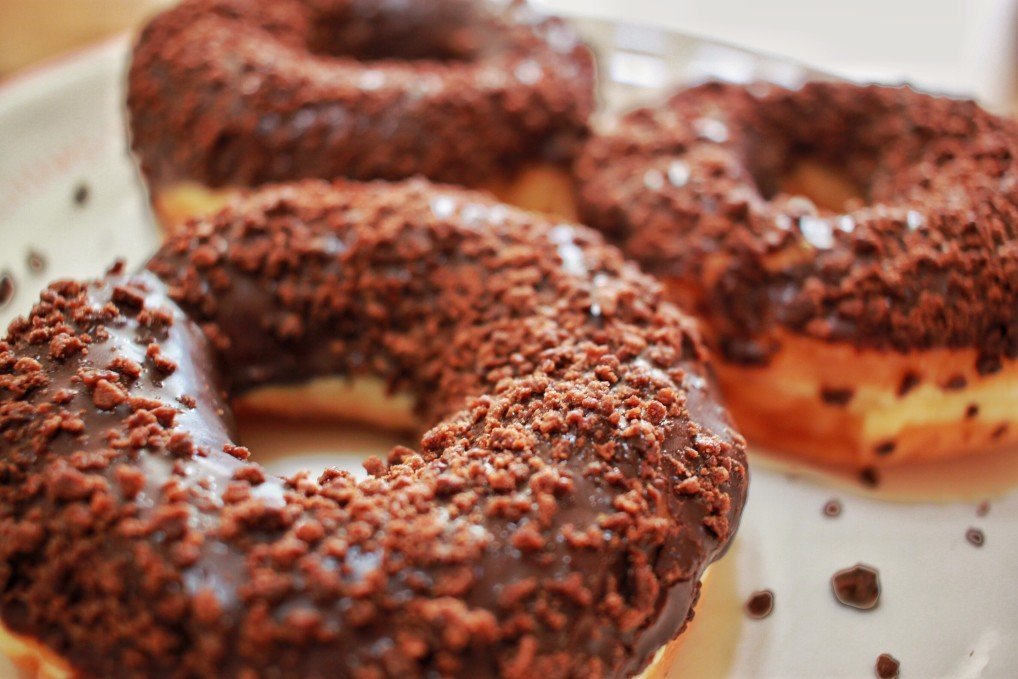 There are many reasons why you should strictly keep your dog away from this sweet food.
Firstly, donuts are nowhere near healthy foods that are ideal for your pet.
They don't fulfill the adequate nutrition needs of your dog and therefore shouldn't be encouraged.
Also, most of the donuts contain chocolate in them which is a risky ingredient for dogs.
In addition to being a food that your dog's system is unable to digest properly, donuts also have some other negative consequences on your pet.
If you feed your dog with donuts regularly, it will develop a habit of begging for donuts whenever you have them.
Eventually, this will become a routine that is very hard to stop.
Also, excessive consumption of donuts is extremely dangerous for dogs.
So, to avoid donuts becoming your pet's favorite food, don't feed them donuts in the first place.
Donuts Can Be a Trigger for Obesity
Donuts are sweet confectionery food items that contain high levels of fat, sugar, and sodium.
This is why even people who consume them regularly face problems like obesity and cholesterol.
A dog's system is sensitive to these types of food items.
So, they are more prone to obesity which is a more serious problem for dogs when compared with humans. 
Also, since donuts are considered junk food, it will reduce the longevity of your beloved pet.
Instead, you can opt for more nutritional canine food items that will ensure the proper growth of the dog.
It is important that you always ensure that your pet is receiving healthy foods rather than treating it with unhealthy items like donuts.
Also, it doesn't matter what kind of donut it is because all of them are equally unhealthy. 
Conclusion
The bottom line is that donuts are a strict NO for dogs.
Don't fall into the trap of feeding your pets with all kinds of junk food just because you love them.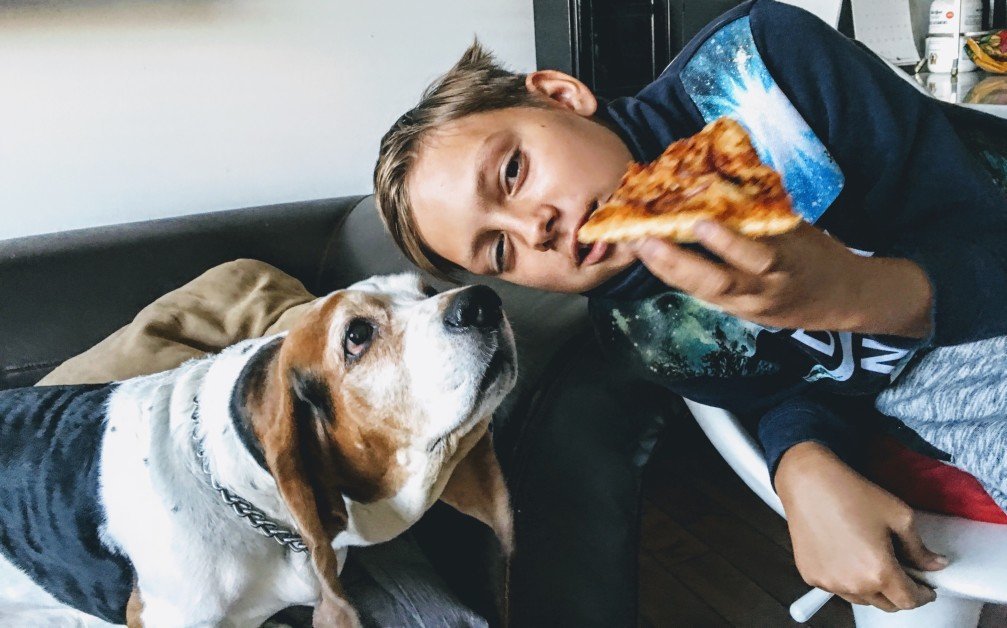 So, it is the time that you understand how hazardous these sweet treats can be for your dog.
Don't let them develop a habit of pleading or whimpering for donuts every day.
Also, if you want your dog to remain active and healthy for a long time, keep it away from these food items. 
When you have heard ample health warnings regarding junk food like donuts, why give them to your pets?
Remember to pass this valuable message to other pet owners too.
A good alternative is the Organic Baked Dog Treats. 
What is your experience with donuts and dogs? Leave us a Comment below.