So you are willing to adopt a rescue dog.
Wonderful! It is a noble thing to open your life and home to one, as there are thousands of dogs in shelters or rescue groups who are in need of a home.
Adopting a dog is a huge responsibility, and rescue dogs can come with a little bit of uncertainty as you would have missed out on getting to know their behavior as they grew up.
While most rescue dogs adapt well to a new home in a matter of weeks, some need a bit longer to get comfortable.
With some training by an experienced trainer such as Top Dog Pawformance, and lots of compassion, it is possible to bring home your rescue to be a part of the family.
Know If Your Family Is Ready
You may be pumped up about rescuing a dog from the shelter, but is your family up for it?
Even if you live alone, getting a dog home would mean changes to the environment and long term emotional and financial commitment.
While some dogs are happy living in a one-bedroom apartment and regular walks to the park, others would need a bigger space to feel comfortable.
In any case, your house needs to be dog-proofed until they get used to their new place.
You'll need to be more cautious when you have young children or infants at home.
Moving to a new place from the shelter can be stressful for any dog, and it might be months before they reveal their true personalities.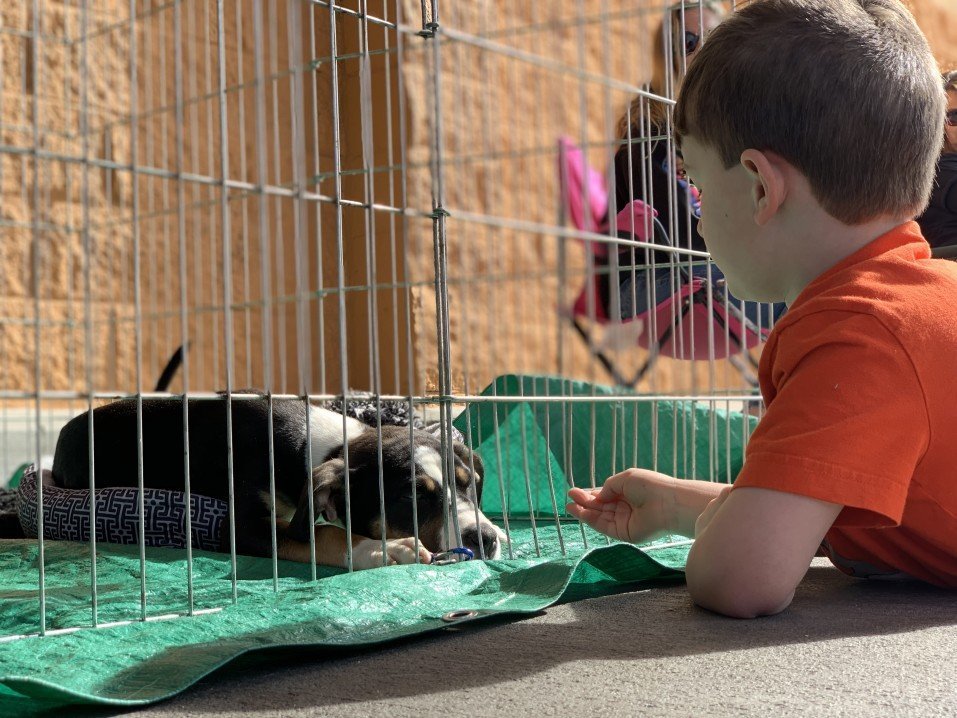 Therefore, it is a talk you need to have with your partner and the shelter before rescuing one.
You may already have another dog or a cat, and not all rescues are compatible with an existing pet in their new home.
He/she will need some training
Even if you rescue a previously trained dog, there's a good chance he/she picked up some bad habits during the time leading up to the adoption.
It could be anything from chewing, improper urination, pulling on the leash, or jumping, to snapping at people for no reason.
There would also be instances where rescue dogs have little to no previous training at all.
Trainers like Top Dog Pawformance can bring around previously untrained dogs to behave and fit into families.
Consistent training is the key to building new habits and setting boundaries with new rescues and teaching them the rules of their new "pack."
Therefore you will have to be ready to get into training immediately after you get your rescue home.
It Takes Time
While a puppy is more or less a blank slate, a rescue dog might have months or years of experiences (both good and bad) that form their personalities.
With plenty of training and patience, it is possible to get a new rescue to settle into your home completely in a matter of months.
In the meantime, you could experience common behaviours of new rescues such as nervousness, hiding, excessive barking, and aggression towards new people or dogs.
Some dogs have a relatively shorter adjustment period and familiarize themselves with new surroundings in a matter of hours.
It is ideal to wait and take things slowly to form a lasting bond with your new pet.