Are you looking for the best dog clippers for thick coats?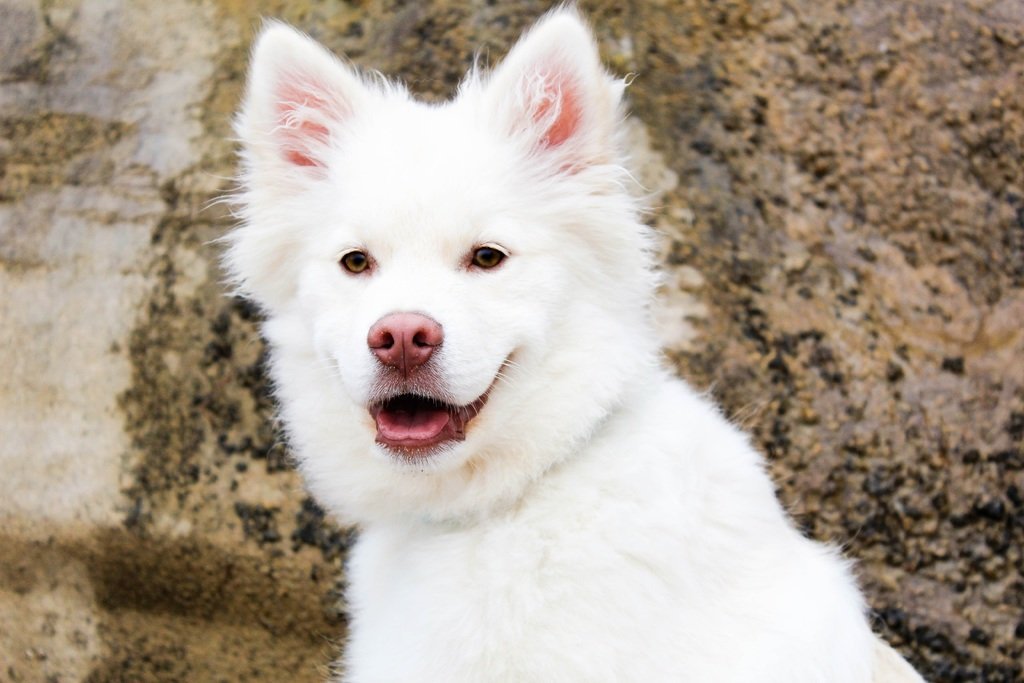 The coat of a dog is made up of dead skin cells and keratin which also grows on the inner layers of the dog's skin because they rely on the fur to regulate the temperature of their body.
Dogs that have a thick fur have several hairs growing from one follicle and extra oil glands which causes the fur to matte rather quickly.
The dog's thick coat helps protect him from the harsh coal in winter times but, can be a problem during summers where you have no option but to trim the little fellow's coat to keep him comfortable.
In this article, I will be sharing with you our top five picks of the best dog clippers for thick coats.
So, without further ado, let's begin!
Some Features of Dog Clippers
If you've ever tried to use your clipper to trim your dog, you probably are aware of the fact that it doesn't really turn out very well.
The thing is that a dog's coat is much thicker than that of a human's and clippers designed especially for human hair will be overwhelmed with the amount of hair they have to deal with.
Dog clippers have more teeth and are curated especially by your furry friends!
Cord vs Cordless Clippers: Cordless clippers are easier to use an maneuver—and your dog won't get all tangled up in the wires.
You can access all areas when using a cordless dog clipper and they are a good option for beginners or some light grooming needs.
However…
The corded clippers won't ever run out of battery when you need them the most and are more powerful than the cordless ones.
Speed of Cutting: The speed of a clipper is calculated as the rotary speed per minute and dog clippers come with two options:
Single speed
Variable Speed
Single speed clippers are a good option for beginners as they're fairly easy to use and do not heat up quickly.
However,
The variable speed clippers provide you with more control and give the dog a better-finished look
Noise Made by the Clipper
Motor noise is another thing that you should consider when looking to get a dog clipper as some clippers make more noise than the others which may even startle a dog!
It is always best to get a quieter version if your dog scares easily.
After all, your dog's comfort is the most important thing of all, right?
Moving on…
Best Dog Clippers: The Top 5 Picks for 2018
In this section, I'll be sharing with you the best dog clippers for thick coats that I have come across.
All of these products have been rather popular with dog owners and you can trust me that I've picked out only the best of the best after careful consideration of all other options.
So, let's take a look at my top picks!
| Best Dog Clippers | Our Rating | Prices |
| --- | --- | --- |
| | | |
| | | |
| | | |
| | | |
| | | |
I will like to give you a quick review of each of these juicers and try to help you find the right fit for your needs.
So, let's just begin, shall we?
The Wahl Motion Lithium Ion Clipper is very smooth and easy to maneuver.
This clipper is also very light in weight and powerful.
What's great is that this also has a removable scissor grip for easy use.
This cordless clipper works for 90 minutes without recharging—which is very good for something so small yet powerful.
The clipper makes very little noise and doesn't emit a lot of heat either.
This clipper is a good at clipping hairs from hard to reach spots such as the eyes, ears, paws, etc.
Cordless clipper with a removable scissor grip handle

Lightweight

Powerful at 5500 strokes per minute

check

Glides through the coat efficiently and quickly

check

Doesn't heat up too quickly
This is a perfect choice for small to medium dogs and gets the job done really well.
On to the next one…
The Oster Golden A5 Single Speed Animal Grooming Clipper is a simple dog clipper but is of very good quality.
This single-speed dog clipper has a powerful motor which works with a range of coats—thick or thing.
The blades of this clipper are detachable which makes it easy to clean
Other than that…
The blades of this dog clipper are treated cryogenically for hardening the blade for extended durability—which will last you a very long time, even if your dog has a tough coat.
This clipper is corded which means that what it lacks in the inability to maneuver it makes up for in its power.
This also features an internal fan which keeps it from heating up too quickly when it is being used for an extended period of time.
This dog clipper is great for general use as well as precision clipping.
Heavy duty clipper which works on cats, dogs, horses, etc.

Features a universal rotary motor

The internal fan helps regulate the heat and keep the clipper cool while it is being used
All in all, this one is an all-rounder!
Moving on…
The Andis EasyClip Pro-Animal dog clipper is also a good choice if you want a well-rounded result.
This dog clipper featured a super-speed function and is used by professional groomers.
This one is a good choice for those who own a dog with thick fur as its low speed it 3400 SPM and the high speed in 4400 SpM—quite performance-oriented.
But, the 3400 SPM may be too much for skittish dogs.
This dog clipper is treated with ceramic so, it gets a little hot but, not too much.
All in all, I feel that this is a good choice as well!
Is powerful and features a rotary motor for animal grooming

It has 2-speed options for a good finish and proper grooming

The ceramic blades run cooler and also lasts a long time
The brand Oster is a rather famous one and is a very heavy-duty dog clipper for clipping long-haired dogs that are prone to matted knots.
This two-speed animal grooming clipper is a heavy-duty one.
The Cryogen blade is a powerful one and it easily cuts through the thick pet fur like butter!
However, this pet blade is known to heat up rather quickly and has a heavy body.
This is one of the most affordable ones and gives you nice results.
You won't have any knots, mats, or thickness after using this one.
Very powerful yet quiet due to the Whisper Quiet pivot motor

Trims the dog's face, ears, and feet in one swift motion

Lightweight

check

Double insulated
The Andes EasyClip Pro-Animal 5-Speed is a good choice as well.
It swiftly plows through which are thick or matted and is very heavy-duty.
The speed of this dog clipper varies from 2500 to 4500 strokes per minute—which helps give you more control over it.
You can adjust the speed (and the noise) according to your needs and the pet's anxiousness.
This is light in weight and features a soft-grip housing for safety and comfort.
The clipper also features a ceramic blade and stays cool most of the time.
All in all, I really like this dog clipper.
Features a powerful rotary motor

Has a five-speed setting—lower speeds for a cooler running and higher speeds for better performance

Features a soft grip and an anti-slip housing for safety

check

Had a Ceramic Edge blade
What do you think about this one? Let me know in the comments…
Final Words: The Best Dog Clippers for Thick Coats
The best dog clipper for thick coats should be powerful and should perform really well.
I have picked out the best of the best dog clippers for your dog which work and perform really well for thick coats.
When looking for a good dog hair clipper, you need to keep several things in mind:
The size of the clipper

The weight

The noise

The speed

The speed

Cordless or with cord
Each of these determines whether or not a hair clipper will fulfill your needs.
I hope I helped you find the best dog clipper for your furry friend! Which one did you feel was the best for your doggy friend?