Would you like to put a smile on your dog's face?
Follow @Knight_the_bully
If so, then you'd like the Grinz balls more than the average Joe.
The most prominent feature of these brightly colored balls is that they've got a 'grin' on them so that when your dog is bringing the ball back to you during a game of fetch, it looks like he's grinning.
It does look good on some dogs.
But…
It looks utterly hilarious on others.
However, in the recent months, these Grinz balls have become extremely popular.
Follow @ataleof2pitties
So, in this article, I decided to write a Rogz balls review for you and cover all the features, durability, material, etc. with you to help you decide whether or not you should spend your hard-earned money on this toy.
So, without further ado, let's just begin.
Let's start.
Grinz Balls: The Features
The Rogz Grinz balls were designed keeping in mind the aggressive chewers.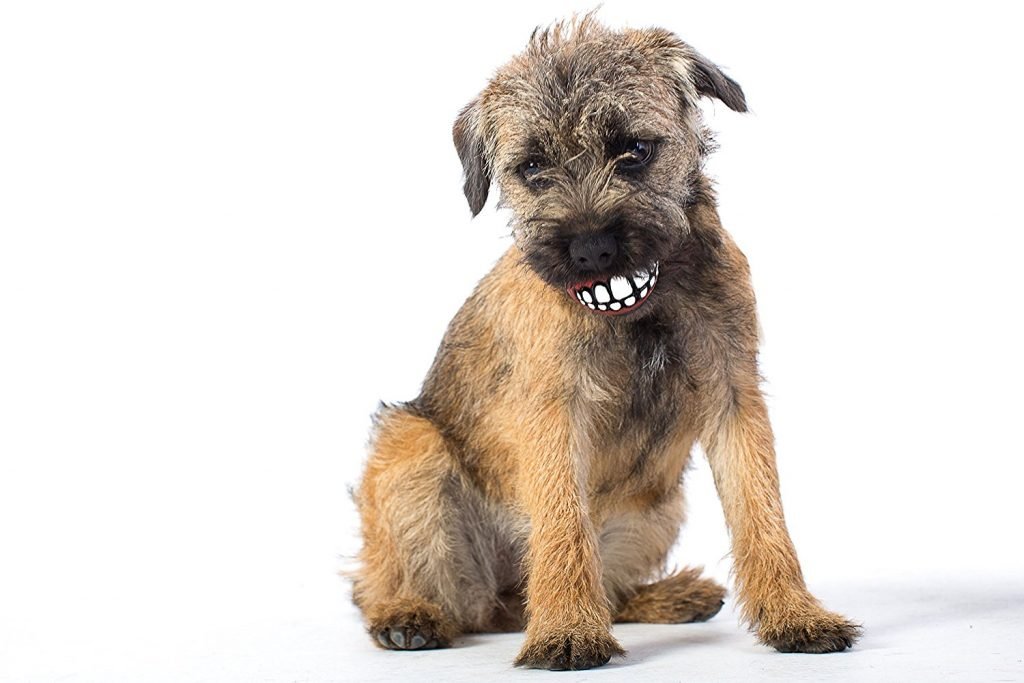 This ball is basically indestructible and is equipped with a treat compartment so that your doggy can stay entertained and motivated for hours on end!
Follow @itsadoggiething
These balls come in bright colors so that it would be easy for you to look for the ball under the bed or in the garden—trust me it's a good thing!—I've overlooked so many balls and ended up buying my dog more just to find the 'lost' ball later.
And, these balls are good for your Snapchat and Instagram stories as well.
Because your doggy looks hilarious when holding it–thanks to the grin!
Following are some of the unique features of this ball:
check

It is a soft yet durable ball which lasts a long time—even if your dog is an aggressive chewer

check

You can keep your doggy entertained for hours as this ball has a special compartment for treats

check

The ball is designed especially for a dog's teeth and also helps strengthen your dog's jaw muscles

check

It comes in vibrant colors which make the ball easily to spot (no lost balls!)

check

These balls bounce and that's what makes them even more fun for your doggy! So, you don't have to worry about your furry friend being bored

check

These balls are great to take to the dog park and fun for your dog.
What Pet Owners Have to Say About These Balls
These Smiley balls are popular all over the world and are available in a lot of countries.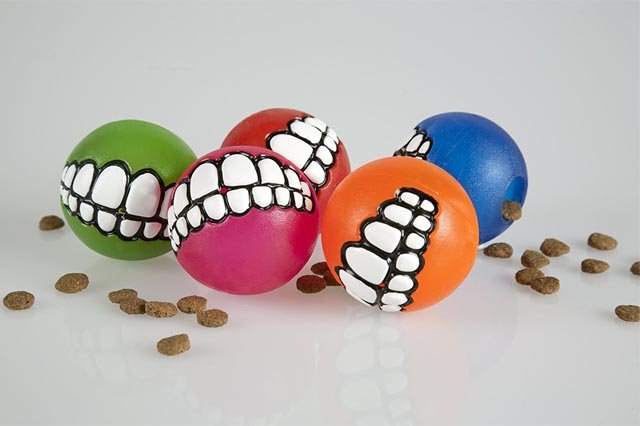 Dog owners from all over the globe have a thing or two to say about these balls. Let's take a look:
Rebecca who's a proud owner of a Labrador called this ball a 'boredom buster' especially when her dog is playing all by herself
Sue who owns a Border Collie Lab Mix has commented on the long durability of this ball
Dave, an owner of a 3-month-old Golden Retriever is happy because it keeps the dog entertained and is rather easy to find
Are the Rogz Grinz Balls Worth It?
The Rogz balls were designed while keeping aggressive chewers in mind. So, these balls are pretty indestructible and would last you a long time.
Other than that…
Because of the vibrant coloring, these balls are rather easy to find and they keep your dog entertained for a long time.
So, in my opinion, these balls are worth your money.